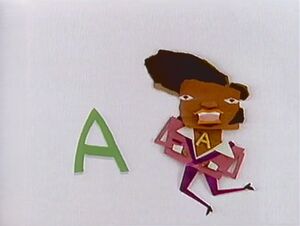 A recurring series of animated Sesame Street segments featuring a soul group, animated using cardboard cut-outs. In the manner of James Brown, the lead singer sings about certain letters of the alphabet which, when pronounced correctly, come out sounding like one of Brown's trademark yells.
Individual Segments
Included in the videos The Alphabet Jungle Game and Bert and Ernie's Word Play.
Included in the video All-Star Alphabet.