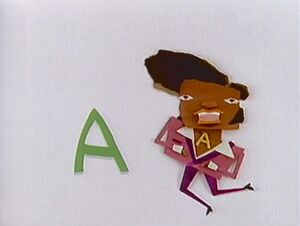 A recurring series of animated Sesame Street segments featuring a soul group, animated using cardboard cut-outs.
In the manner of James Brown, the lead singer sings about certain letters of the alphabet which, when pronounced correctly, come out sounding like one of Brown's trademark yells.
Individual Segments
Video: All-Star Alphabet
Ad blocker interference detected!
Wikia is a free-to-use site that makes money from advertising. We have a modified experience for viewers using ad blockers

Wikia is not accessible if you've made further modifications. Remove the custom ad blocker rule(s) and the page will load as expected.