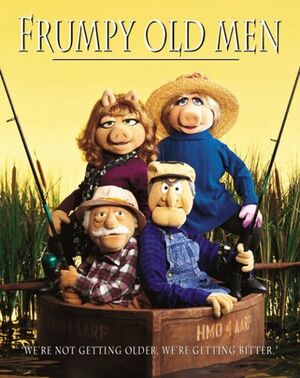 Sophia Loren (b. 1934) is an Italian actress who was one of the top sex symbols of the 1950's and 1960's. At The Muppet Show's height in the late 70's, a number of stories circulated about famous people who were fans of the Muppets.
Loren's fondness for the series was documented in the December 25, 1978 issue of TIME magazine, in an article by John Skow called "Those Marvelous Muppets":
"The air is full of Muppet stories. One is told by Lew Grade, the English entertainment mogul, who says that some months ago, he flew to Paris to persuade Sophia Loren to appear in one of his films. He had exactly an hour for the conference, so he launched directly into his serenade, enumerating the reasons why Sophia alone could make his project take wing. Soon he noticed that she was paying only the faintest attention. Eventually the great actress explained: It was the Muppet hour, and she absolutely must see them. A blow to his ego, admitted Lord Grade, with a shrug of his cigar, though not an unendurable blow, since Grade's ACC organization finances The Muppet Show."
References
External links