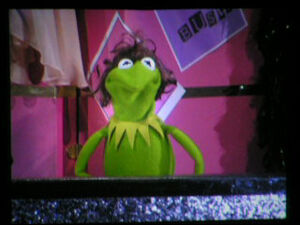 Sonny Bono (1935-1998) was a performer, songwriter, politician, and one half of the real-life couple and performance duo Sonny & Cher, who came to fame in the 1960s and 1970s.
During the 2006 live appearance "Fireworks Finale" at the Hollywood Bowl, Kermit the Frog was forcibly costumed by Miss Piggy with a wig in order to resemble the artist, while the duo performed Sonny & Cher's signature song "I Got You Babe", written by Bono.
External links
Ad blocker interference detected!
Wikia is a free-to-use site that makes money from advertising. We have a modified experience for viewers using ad blockers

Wikia is not accessible if you've made further modifications. Remove the custom ad blocker rule(s) and the page will load as expected.