Published
1977
Publisher
Warner Bros Publications
Series
Songs Childeren Can Play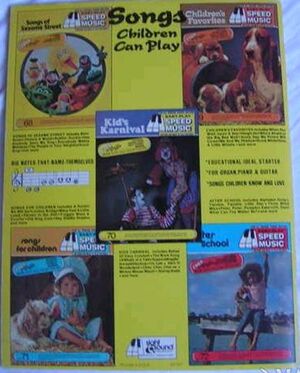 Songs of Sesame Street is a 1977 sheet music book that contains lyrics and music to Sesame Street songs, arranged for piano and guitar.
The book contains 47 pages and a free bonus booklet with the songs "I Love Trash", "Sing" and "Rubber Duckie".
The cover is similar to the cover of the 10th Anniversary Album.
Songs
Ad blocker interference detected!
Wikia is a free-to-use site that makes money from advertising. We have a modified experience for viewers using ad blockers

Wikia is not accessible if you've made further modifications. Remove the custom ad blocker rule(s) and the page will load as expected.