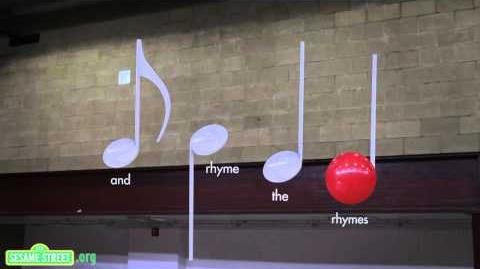 "Somebody Come and Play" has been performed many times on Sesame Street.
The song was first used as an insert in Season 1, performed by composer Joe Raposo over a film of a lonely orangutan in the zoo. The original soundtrack was also used when the film was replaced in the late 1980s with snow leopards playing (EKA: Episode 2638). It was then sung by The Kids on The Sesame Street Book & Record.
It has appeared on albums performed by Big Bird and the Kids. This version (minus the Kids) was performed in the mid-1970s as Big Bird roamed the street looking for his friends. (EKA: Episode 0703)
Snuffy sang the song in Episode 3401. Suzie Kabloozie sang this song in a season 30 segment, (EKA: Episode 3786) and Ernie appeared in a remake of the song, shown in a park with no one to play with. (EKA: Episode 4023)
Elmo sang it in Episode 4046 as he was looking for Rosita to meet for their playdate. Also, Elmo and Whoopi Goldberg sang a slightly modified version of the song while they played the violin and drum. (EKA: Episode 3971) (YouTube)
A re-written version of the song is used as the theme song for Play With Me Sesame.
A new version debuted in Season 42, featuring the kids of the PS22 chorus singing and playing with large, red balls. (First: Episode 4267)
The Sesame Street cast sang the song with Jimmy Fallon and the Roots at the 2013 Macy's Thanksgiving Day Parade.
Releases
Audio (The Kids version)
Audio (Big Bird and the Kids version)
Video