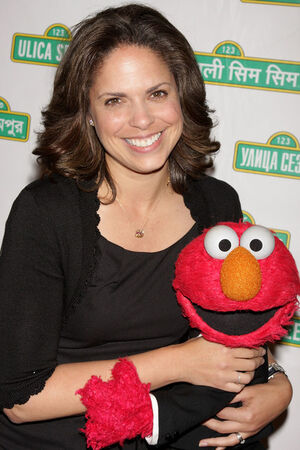 Soledad O'Brien is a journalist, broadcast producer, and chair of Starfish Media Group. She is a Harvard University graduate, and sits on the board of directors for the Foundation for The National Archives in Washington, DC.
In 2008, she attended the Annual Sesame Workshop Benefit Gala where she shared a kiss with Elmo, and interviewed Alan Muraoka and Elmo from New Orleans, Louisiana via satellite for American Morning in 2005.
She has appeared as a guest on a variety of talk and news programs including Talk Stoop, The Daily Show, The Wendy Williams Show, HBO's Real Time with Bill Maher, and played herself on the Netflix series House of Cards.
Ad blocker interference detected!
Wikia is a free-to-use site that makes money from advertising. We have a modified experience for viewers using ad blockers

Wikia is not accessible if you've made further modifications. Remove the custom ad blocker rule(s) and the page will load as expected.