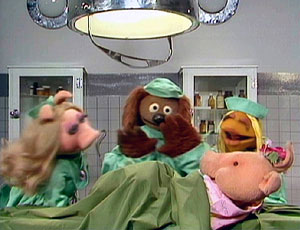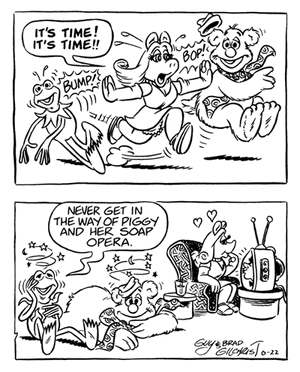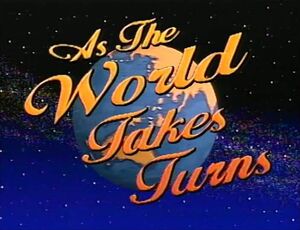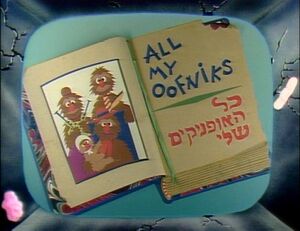 A soap opera is an ongoing, serialized work of fiction, usually broadcast on television or radio. The term originated during the radio era in the 1930s, derived from the fact that soap manufacturer Procter & Gamble was the most prominent early sponsor of such programs. Trademarks from the early days of soaps include overwrought emotional outbursts, dramatic organ music, and a somber-voiced announcer posing questions about the storyline. The Muppets have spoofed this format many times.
Muppets
Sesame Street
Daytime Emmys
The Muppets have often hobnobbed with soap opera stars at the Daytime Emmy Awards, where children's shows like Sesame Street and soap operas are both honored.
Connections
Many actors who have played regular or featured character roles in Muppet/Henson productions have also appeared on soap operas.