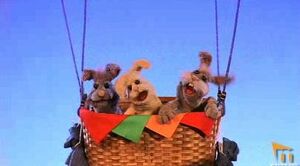 Snakes on a Plane is a 2006 horror film which starred Samuel L. Jackson as an FBI agent escorting a witness to trial from Hawaii to Los Angeles, California. A crate of venomous snakes is released while in mid-air, resulting in mass hysteria and death. The film became an internet phenomenon, with buzz surrounding the movie before filming was even finished.
References
Connections
External links
Ad blocker interference detected!
Wikia is a free-to-use site that makes money from advertising. We have a modified experience for viewers using ad blockers

Wikia is not accessible if you've made further modifications. Remove the custom ad blocker rule(s) and the page will load as expected.