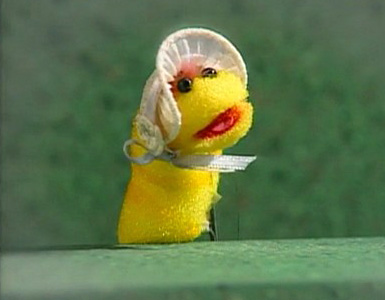 Sloppy is Slimey's baby sister on Sesame Street. Her parents are Dusty and Eartha. She is born in episode 3307 from season 26.
She also appears in the Trash Gordon segment in episode 4085.
In a 1985 episode, Slimey has a different baby sister, named Stella.
Ad blocker interference detected!
Wikia is a free-to-use site that makes money from advertising. We have a modified experience for viewers using ad blockers

Wikia is not accessible if you've made further modifications. Remove the custom ad blocker rule(s) and the page will load as expected.