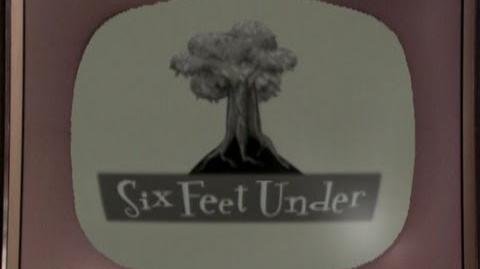 Six Feet Under is an HBO drama series which ran from 2001 and 2005 and focused on the flawed owners of a family-run mortuary.
In a "Number of the Day" segment on Sesame Street, Count von Count calls the series one of his favorite programs. The Sesame Street version is markedly different, however. It shows the feet of three monsters, six feet in all, seated under a table.
Connections
See also
Ad blocker interference detected!
Wikia is a free-to-use site that makes money from advertising. We have a modified experience for viewers using ad blockers

Wikia is not accessible if you've made further modifications. Remove the custom ad blocker rule(s) and the page will load as expected.