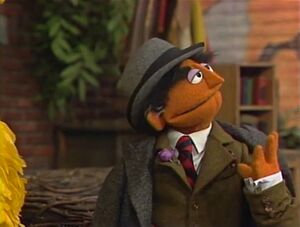 Sir John Feelgood is an actor who loves teaching people how to pretend. He is very grand and dramatic.
Feelgood appeared on Sesame Street in Season 24, in a 1992 episode, a 1993 episode, and in Season 28, in a 1997 episode.
The character is made from an orange live-hand Anything Muppet. His name is a reference to the noted Shakespearean actor Sir John Gielgud.