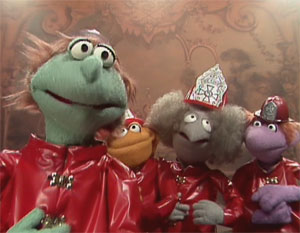 The Singing Firemen sang "I Don't Want to Set the World on Fire," instead of putting out the fire backstage, in episode 303 of The Muppet Show.
They were played by Peter Friedman, Richard Hunt, Jerry Nelson, and Dave Goelz.
Ad blocker interference detected!
Wikia is a free-to-use site that makes money from advertising. We have a modified experience for viewers using ad blockers

Wikia is not accessible if you've made further modifications. Remove the custom ad blocker rule(s) and the page will load as expected.