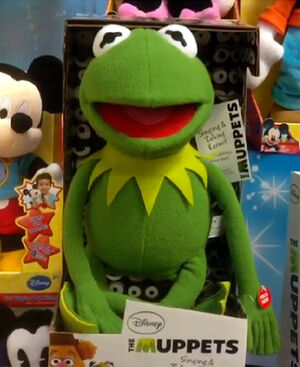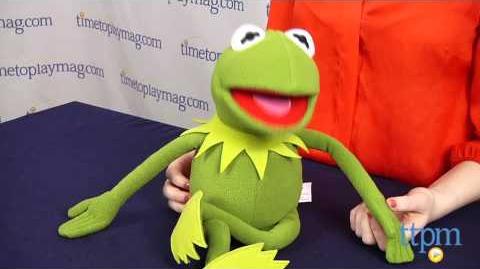 Singing & Talking Kermit by Just Play was released in 2014. This 17" Kermit the Frog toy says several phrases and sings "Together Again" when his left arm is pressed. Phrases include "It's not that easy bein' green," and his trademark "Yaaaay!"
This toy was previewed at the 2014 Toy Fair in New York, and is sold exclusively through QVC.
See also
Ad blocker interference detected!
Wikia is a free-to-use site that makes money from advertising. We have a modified experience for viewers using ad blockers

Wikia is not accessible if you've made further modifications. Remove the custom ad blocker rule(s) and the page will load as expected.