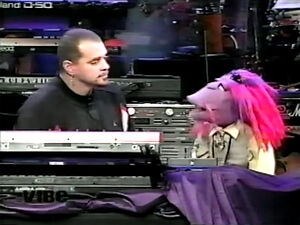 Sinbad (b. 1956, real name David Atkins) is an American comedian.
Sinbad appeared on Sesame Street in the season 26 premiere as Big Bird's designated reader. In the late 90's, Clifford appeared on Sinbad's syndicated late night talk show, Vibe.
Ad blocker interference detected!
Wikia is a free-to-use site that makes money from advertising. We have a modified experience for viewers using ad blockers

Wikia is not accessible if you've made further modifications. Remove the custom ad blocker rule(s) and the page will load as expected.