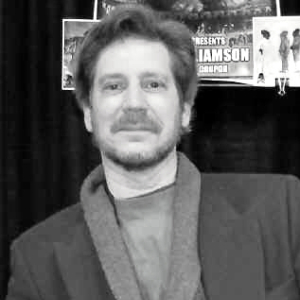 Simon Williamson is an actor and puppeteer who performed UrSol, the Mystic chanter in The Dark Crystal and served as an additional puppeteer on The Muppet Christmas Carol. Williamson's other credits include multiple alien roles in Return of the Jedi, notably bandleader Max Rebo, and assisting on Audrey II in Frank Oz's feature Little Shop of Horrors.
Muppet/Henson Credits
External links
Ad blocker interference detected!
Wikia is a free-to-use site that makes money from advertising. We have a modified experience for viewers using ad blockers

Wikia is not accessible if you've made further modifications. Remove the custom ad blocker rule(s) and the page will load as expected.