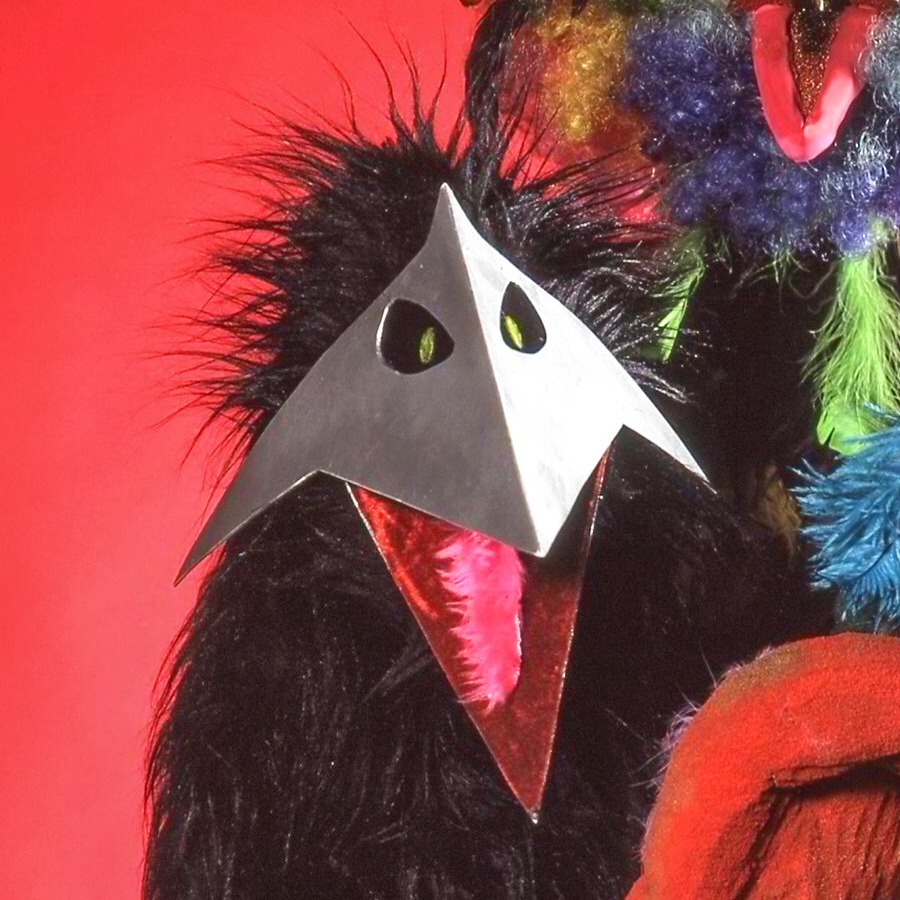 Silver Beak made his first appearance on The Muppet Show in episode 307 as a member of Alice Cooper's band, the Vile Bunch. He appeared in the numbers "Welcome to My Nightmare" and "School's Out."
In the "Trudge Trudge Streak Streak" sketch from episode 415, it is revealed that Silver Beak is, in fact, an alien from the Planet Koozebane.
This muppet later made an appearance in The Muppet Movie (The Rainbow Connection Finale).