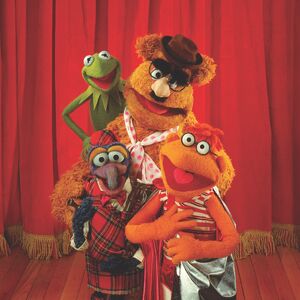 Silly Songs is a collection of silly Muppet Show songs, hosted by Kermit and Scooter. While most of the songs on this album had previously been released on other albums, this one also had two previously unreleased songs: "Memory Lane" and "I'm My Own Grandpaw."
Track listing
Side One
Side Two
Dog Walk
from The Muppet Show Music Album
There's a New Sound
from The Muppet Show 2
Who?
from The Muppet Show 2
Sea Chantey
from The Muppet Show 2
Borneo
from The Muppet Show 2
Closing Theme
from The Muppet Show 2
Credits
See also
Ad blocker interference detected!
Wikia is a free-to-use site that makes money from advertising. We have a modified experience for viewers using ad blockers

Wikia is not accessible if you've made further modifications. Remove the custom ad blocker rule(s) and the page will load as expected.