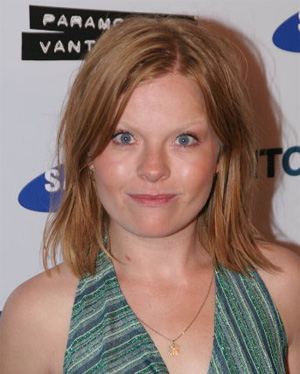 Signe Egholm Olsen (b.1980) a Danish actress who voiced Rosita in Elmo's Verden and Leg med os fra Sesamgade.
In 2003 she graduated from the Danish National School of Theater, the same year she played Ophelia in Hamlet on the castle Kronborg. Her big breakthrough came when she played the role as Maria in the 2005 movie Nordkraft, that also earned her a nomination for the Danish Critic Association Award "Bodil" for Best Actress. Some of her other TV and movie credits include Den storedag, Pagten, Into the wild and Broderskab
Some of her voice acting credits include Lani Aliikai in Surf's up and Chloe in Beverly Hills chihuahua
Ad blocker interference detected!
Wikia is a free-to-use site that makes money from advertising. We have a modified experience for viewers using ad blockers

Wikia is not accessible if you've made further modifications. Remove the custom ad blocker rule(s) and the page will load as expected.