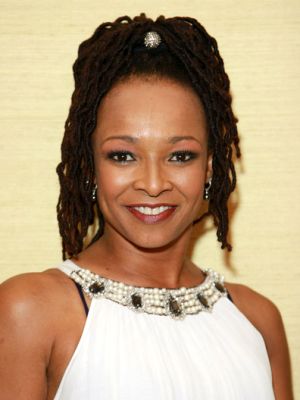 Siedah Garrett is a singer and songwriter who co-wrote (with Jeff Elmassian and Andy Rehfeldt) two songs for The Adventures of Elmo in Grouchland: "I See a Kingdom" and "Precious Wings."
Garrett worked as a vocalist, usually a session singer, with Quincy Jones and Michael Jackson. She co-wrote "Man in the Mirror" for Jackson's Bad and sang a duet with him on "I Can't Stop Loving You." She also sang with Al Jarreau, Johnny Mathis, Debbie Harry, and Madonna, and was heard in Little Shop of Horrors as part of the plant chorus on "Mean Green Mother from Outer Space." Garrett has received two Oscar nominations for Best Original Song, for "Love You I Do" from Dreamgirls (2006) and for "Real in Rio" from Rio (2012; lost to "Man or Muppet").
External links
Ad blocker interference detected!
Wikia is a free-to-use site that makes money from advertising. We have a modified experience for viewers using ad blockers

Wikia is not accessible if you've made further modifications. Remove the custom ad blocker rule(s) and the page will load as expected.