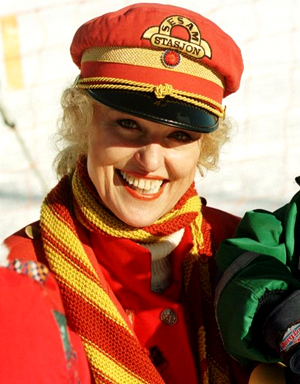 Sidsel Ryen (b. April 29, 1943) played the role of Leonora Dorothea Dahl on Sesam Stasjon.
She started her acting career at Det Norske Teatret (The Norwegian Theater). Her stage credits include West Side Story as Maria, My Fair Lady as Eliza Doolittle, Fiddler on the Roof and Don Juan.
She has also established herself as a singer.
External links
Ad blocker interference detected!
Wikia is a free-to-use site that makes money from advertising. We have a modified experience for viewers using ad blockers

Wikia is not accessible if you've made further modifications. Remove the custom ad blocker rule(s) and the page will load as expected.