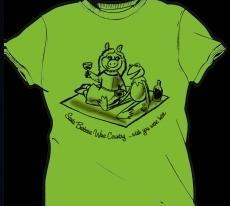 Sideways is a 2004 Academy Award-winning American comedy-drama written by Jim Taylor and Alexander Payne and directed by Payne, which stars Paul Giamatti and Thomas Haden Church as friends who take a week-long road trip to the wine country of Santa Barbara, California.
In 2005, Virginia Madsen created a Muppet Celebrity T-shirt featuring Kermit and Piggy in a scene from the film.
Connections
External links
Ad blocker interference detected!
Wikia is a free-to-use site that makes money from advertising. We have a modified experience for viewers using ad blockers

Wikia is not accessible if you've made further modifications. Remove the custom ad blocker rule(s) and the page will load as expected.