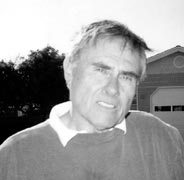 Sid Jacobson is a comic book writer and editor who spent several years with Harvey Comics, where with artist Warren Kremer, he co-created Richie Rich, Wendy the Good Little Witch, and others. His career encompasses stints as lyricist for hit songs recorded by the likes of Frankie Avalon and Johnny Mathis, several novels, and most recently, the graphic novel The 9/11 Report.
In 1984, Jacobson joined Marvel Comics, where he created their Star Comics children's line, and served as editor on the comic book versions of Muppet Babies and Fraggle Rock, as well as the adaptation of The Muppets Take Manhattan. Jacobson also wrote the Marvel comic book version of Labyrinth.
In the 1990s, Jacobson rejoined Harvey as editor-in-chief of their Los Angeles office, and during that time oversaw the reprinting of several Muppet Babies stories.
Ad blocker interference detected!
Wikia is a free-to-use site that makes money from advertising. We have a modified experience for viewers using ad blockers

Wikia is not accessible if you've made further modifications. Remove the custom ad blocker rule(s) and the page will load as expected.