Shirley (Muppet Meeting Films)
Talk

2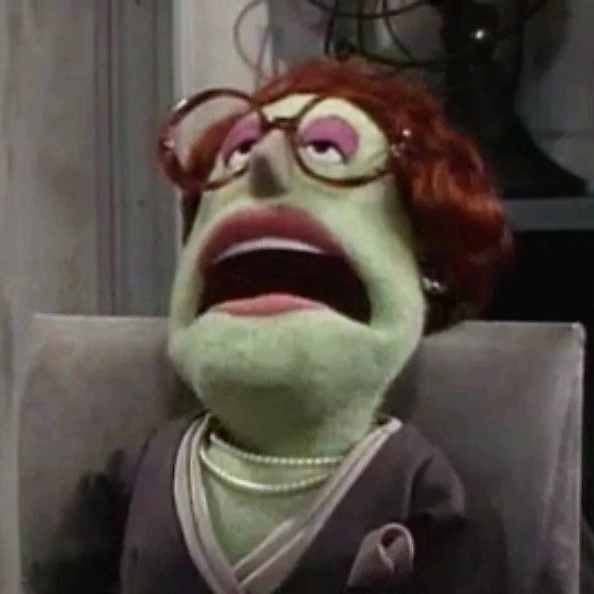 Shirley was one of the repertory players in the Muppet Meeting Films. A bespectacled businesswoman, Shirley appeared in "Top Ten Reasons to Take a Break," "Now Hear This," and "The Meeting That Would Not Die," amongst others.
Shirley also appeared on Muppets Tonight episode 106 as the Network Censor, where she was played by Leslie Carrara.
In a Good Morning America sketch, Shirley (with a different hairdo) explained how to set your VCR, where she was played by Camille Bonora.
She is briefly seen in the opening of 2002's It's a Very Merry Muppet Christmas Movie, carrying bags with Maxine.