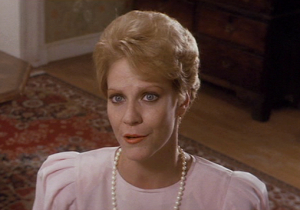 Shelley Thompson is an actress who played Sarah's stepmother in Labyrinth. Trained at the Royal Academy of Dramatic Art in London, Thompson performed primarily in England from 1983 until 1997, when she relocated to Nova Scotia, Canada.
In addition to many stage roles in the West End and parts on BBC radio, Thompson dubbed Geena in the Japanese animated series A. D. Police and starred on the series Mike and Angelo. She currently plays Barb on the CBC comedy Trailer Park Boys.
External links
Ad blocker interference detected!
Wikia is a free-to-use site that makes money from advertising. We have a modified experience for viewers using ad blockers

Wikia is not accessible if you've made further modifications. Remove the custom ad blocker rule(s) and the page will load as expected.