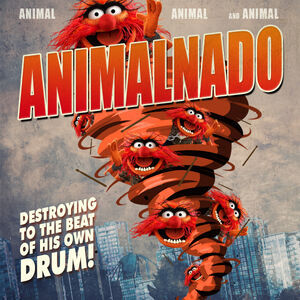 Sharknado is a 2013 TV movie that aired on SyFy about a tropical storm that sends a barrage of sharks into the streets of California.
References
Pepe learns that the house he and Rizzo are helping Gonzo decide to buy was previously owned by Ian Ziering (who appeared in Sharknado). He quips, "Ooh, it's the house 90210 built, and Sharknado did not redecorate."
Ad blocker interference detected!
Wikia is a free-to-use site that makes money from advertising. We have a modified experience for viewers using ad blockers

Wikia is not accessible if you've made further modifications. Remove the custom ad blocker rule(s) and the page will load as expected.