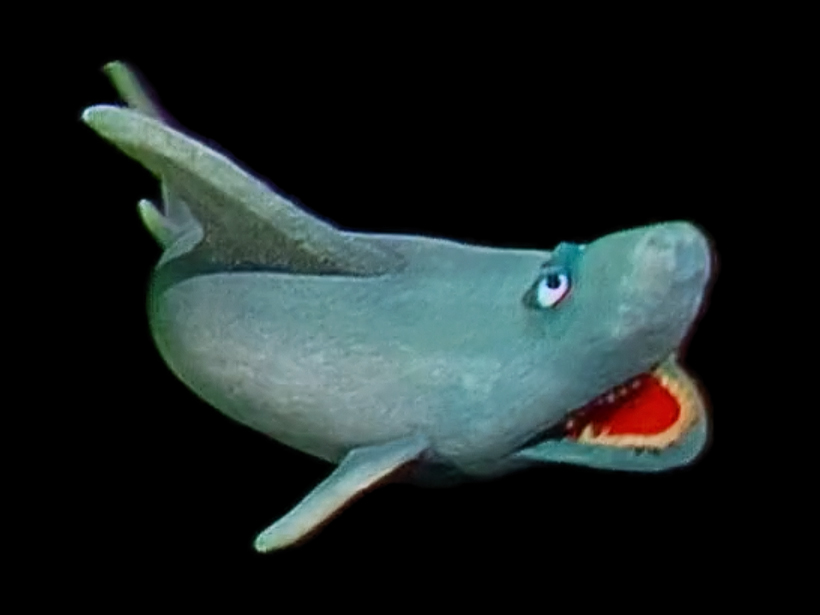 An unnamed shark appeared in various episodes of The Muppet Show beginning in season four. The fin of a larger shark had previously been seen (sans body) in the "At the Dance" sketch from episode 105.
This particular puppet wasn't seen after The Muppet Show, and was replaced by Achilles the Shark in "The Muppets" family of characters beginning in the late 1980s. This fish differs from The Muppet Show shark most notably with the addition of gills and a prominently different tail fin.
Appearances
"At the Dance" (the "fish-cotheque")
background of "I Go to Rio"
mounted on the wall during "The Gnu"
See also
Ad blocker interference detected!
Wikia is a free-to-use site that makes money from advertising. We have a modified experience for viewers using ad blockers

Wikia is not accessible if you've made further modifications. Remove the custom ad blocker rule(s) and the page will load as expected.