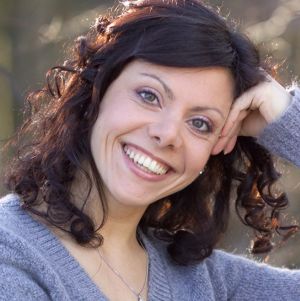 Shandra Schadt (b. 1982) is a German voice actor who dubbed Abby Cadabby in Abby's fliegende Feenschule (Abby's Flying Fairy School). She also dubbed human characters in various Muppet projects.
Schadt is the primary German voice of Miley Cyrus. She also dubbed Jessica Alba in the Sin City movies, Anne Hathaway in the Princess Diaries movies, Tara Strong in two Sabrina TV movies, and Emily Blunt in The Huntsman: Winter's War.
Cartoon roles include Amy Wong on Futurama, Wendy Testaburger and others on South Park, Amy Rose on Sonic X (and in the video games), Piper in Robots, and Ursula and others on Pokemon.
Muppet dub credits
External links