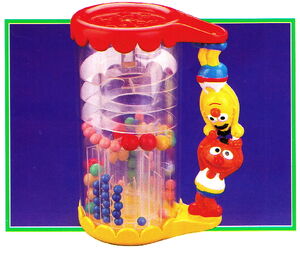 Shake 'N Sort is a Sesame Street toddler toy made by Tyco in 1994. The toy is a plastic shaker with Ernie and Bert forming the handle. When the shaker is flipped over, colorful beads spiral through the workings, and are sorted by shape and color.
Ad blocker interference detected!
Wikia is a free-to-use site that makes money from advertising. We have a modified experience for viewers using ad blockers

Wikia is not accessible if you've made further modifications. Remove the custom ad blocker rule(s) and the page will load as expected.