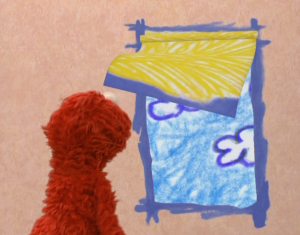 Shade is Elmo's window shade in "Elmo's World". Shade also opens to the room where the Noodle Family lives. Shade is yellow in the outside but in the inside, the sky is blue and the clouds are white. Most of the time, Shade can be rambunctious and disobedient, which prompts Elmo to coax it to open which it complies.
Ad blocker interference detected!
Wikia is a free-to-use site that makes money from advertising. We have a modified experience for viewers using ad blockers

Wikia is not accessible if you've made further modifications. Remove the custom ad blocker rule(s) and the page will load as expected.