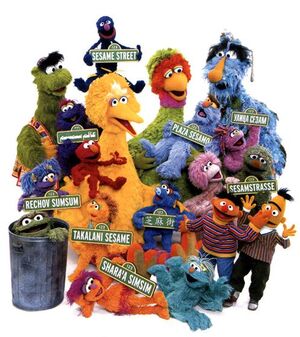 Sezame, Otevři Se was a Czech-dubbed version of the American Sesame Street. In addition to the dubbed version, there was also a subtitled incarnation of the show.
Sezamé Otevri Se first aired after the revolution which saw the creation of the independent Czech Republic from the former Czechoslovakia. The show was intended to teach Czech viewers about the English language.
Ad blocker interference detected!
Wikia is a free-to-use site that makes money from advertising. We have a modified experience for viewers using ad blockers

Wikia is not accessible if you've made further modifications. Remove the custom ad blocker rule(s) and the page will load as expected.