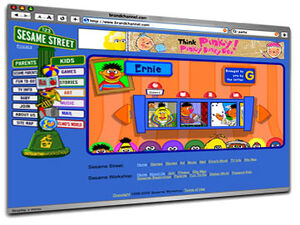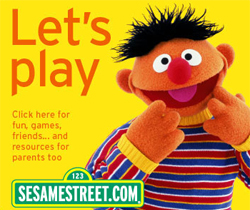 Sesamestreet.com was the original website for Sesame Street established by the Children's Television Workshop. It has since become a redirect to Sesameworkshop.org.
The earliest known appearance of Sesamestreet.com on the internet can be traced to November 1996 (though it most likely debuted online sometime prior). It was first called CTW Online, then CTW Family Workshop before the redirect to Sesameworkshop.org. It was renamed "Sesamestreet.org" in August 2008.
It had original content at this time, including:
Number Coloring Pages - 4 apples for you to count with Cookie Monster and Betty Lou. A printable series of number coloring pages featuring Sesame Street characters.
Play Dress-Up with Telly - A game to download for your child. Help Telly choose the best costume.
Alphabet Coloring Pages - A series of printable alphabet coloring pages - from A to Z - featuring Sesame Street characters.
A subheading covering the 1996 Presidential Election, including candidate bios and a section for Sesame Street viewers to voice their opinions.
Surveys
A section with information on Big Bag
Ad blocker interference detected!
Wikia is a free-to-use site that makes money from advertising. We have a modified experience for viewers using ad blockers

Wikia is not accessible if you've made further modifications. Remove the custom ad blocker rule(s) and the page will load as expected.