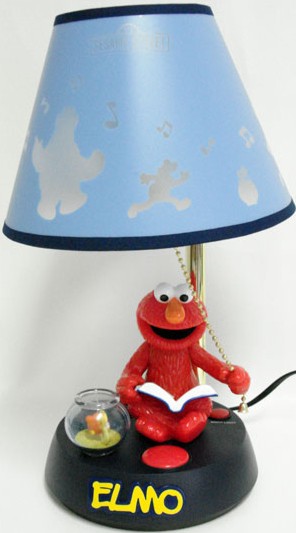 The Elmo Animated Talking Lamp is a nightlight and lamp, which features Elmo talking, singing, and moving. Dorothy is shown in her fish bowl. This licensed product was made by KNG in 2002. The lamp is approximately 17" tall from the base to the top of the lampshade.
The shade includes silhouetted images of Elmo, Dorothy leaping from her bowl, Cookie Monster, Ernie and Bert.
Ad blocker interference detected!
Wikia is a free-to-use site that makes money from advertising. We have a modified experience for viewers using ad blockers

Wikia is not accessible if you've made further modifications. Remove the custom ad blocker rule(s) and the page will load as expected.