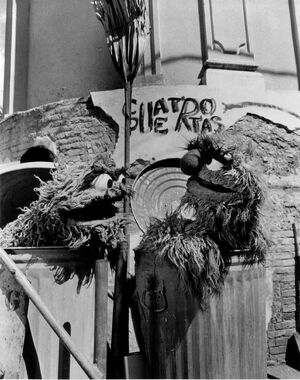 Sesame Street in Puerto Rico was a 1979 prime-time television special, broadcast on PBS. The special was reworked from the Sesame Street Season 11 premiere, in which Maria goes to Puerto Rico to visit relatives.
The program was directed by Ozzie Alfonso, and received several Emmy Award nominations.
Ad blocker interference detected!
Wikia is a free-to-use site that makes money from advertising. We have a modified experience for viewers using ad blockers

Wikia is not accessible if you've made further modifications. Remove the custom ad blocker rule(s) and the page will load as expected.