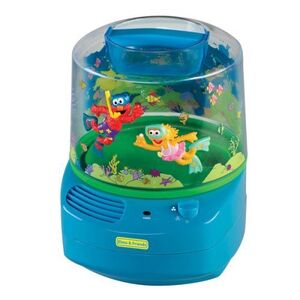 The Elmo & Friends Cool Mist Humidifier is a 1-gallon room humidifier made in 2008 by Kaz, a producer of healthcare appliances. The humidifier features figures of Elmo and Zoe scuba diving.
The humidifier has two moisture settings. It can run for up to 36 hours.
External links
Ad blocker interference detected!
Wikia is a free-to-use site that makes money from advertising. We have a modified experience for viewers using ad blockers

Wikia is not accessible if you've made further modifications. Remove the custom ad blocker rule(s) and the page will load as expected.