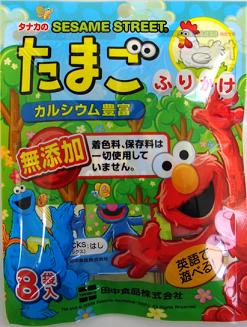 Furikake is a dry Japanese condiment meant to be sprinkled on top of rice. It typically consists of a mixture of dried and ground fish, sesame seeds, chopped seaweed, sugar, salt, and monosodium glutamate. A set of Sesame Street furikake packets was produced.
The set included (with illustrations of the characters on each packet):
Ad blocker interference detected!
Wikia is a free-to-use site that makes money from advertising. We have a modified experience for viewers using ad blockers

Wikia is not accessible if you've made further modifications. Remove the custom ad blocker rule(s) and the page will load as expected.