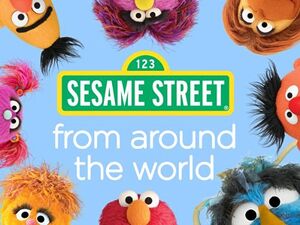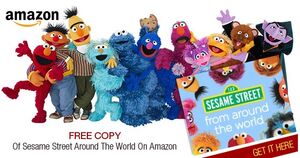 Sesame Street from Around the World is a digital video package consisting of episodes of various international co-productions of Sesame Street, as provided by Sesame Workshop. It is exclusively available from Amazon Video on Demand, Amazon.com's digital video retailer, in streaming or download form. The package is exclusive to the United States.
Programs featured
The package features one episode from each of these programs:
The Rechov Sumsum, Sisimpur, Galli Galli Sim Sim, and Jalan Sesama episodes are subtitled in English. All other episodes are not subtitled. Sesame Tree and Takalani Sesame were produced in English.
External links
Ad blocker interference detected!
Wikia is a free-to-use site that makes money from advertising. We have a modified experience for viewers using ad blockers

Wikia is not accessible if you've made further modifications. Remove the custom ad blocker rule(s) and the page will load as expected.