Ad blocker interference detected!
Wikia is a free-to-use site that makes money from advertising. We have a modified experience for viewers using ad blockers

Wikia is not accessible if you've made further modifications. Remove the custom ad blocker rule(s) and the page will load as expected.
Sesame Street annuals published in the United Kingdom.
1979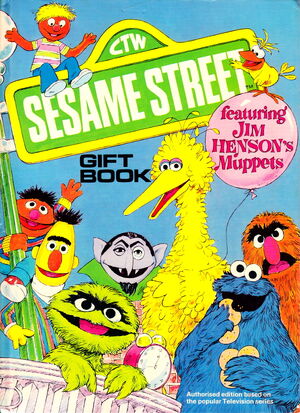 The 1979 annual was published by Morrison & Gibb Ltd. (The book was also reprinted in Australia by Western Publishing under the name Sesame Street Gift Book.
The book reprints Sesame Street storybooks, reformatted to fit the page size:
1993
The 1993 annual was published by Marvel Comics, Ltd., and contained activity pages from Sesame Street Magazine.