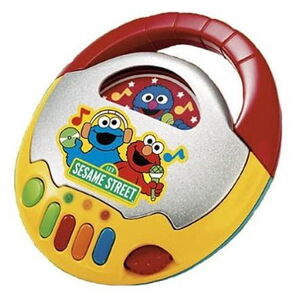 Sesame Street Talking CD Player is a Sesame Street toy made by Fisher-Price in 2009. A disc can be inserted into the toy, and music plays while the disc spins. The toy plays music in four styles -- Rock n Roll, Country, Disco and Hip-Hop. The toy plays 12 songs, and features a Rappin' Repeat button that lets you play the same part of a song again.
Ad blocker interference detected!
Wikia is a free-to-use site that makes money from advertising. We have a modified experience for viewers using ad blockers

Wikia is not accessible if you've made further modifications. Remove the custom ad blocker rule(s) and the page will load as expected.