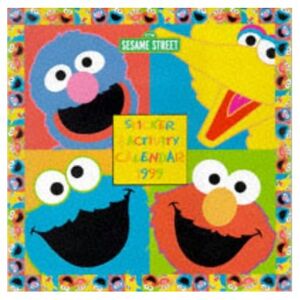 Sticker Activity Calendar 1999
Published by Mammoth in the United Kingdom.
Includes 12 stickers and 12 activities for the year 1999 featuring twelve Sesame Street characters.
Ad blocker interference detected!
Wikia is a free-to-use site that makes money from advertising. We have a modified experience for viewers using ad blockers

Wikia is not accessible if you've made further modifications. Remove the custom ad blocker rule(s) and the page will load as expected.