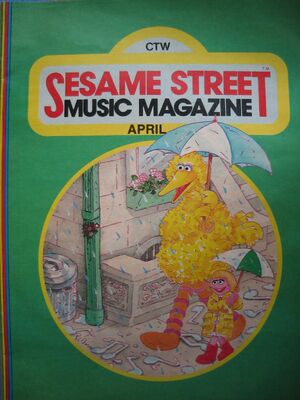 Sesame Street Music Magazine Vol. 2, No. 7 was issued in April 1984.
Record track listing
Side One
Eency Weency Spider
I Love Music (Carmino Ravosa)
Ah! Vous dirai-je, Maman (Wolfgang Amadeus Mozart)
Rhythm Story
Semper Fidelis (John Philip Sousa)
Side Two
Oatmeal Box Boogie (Tom Baptist)
I Am the King (Carmino Ravosa)
Pinwheel, Pinwheel (Carmino Ravosa)
Ad blocker interference detected!
Wikia is a free-to-use site that makes money from advertising. We have a modified experience for viewers using ad blockers

Wikia is not accessible if you've made further modifications. Remove the custom ad blocker rule(s) and the page will load as expected.