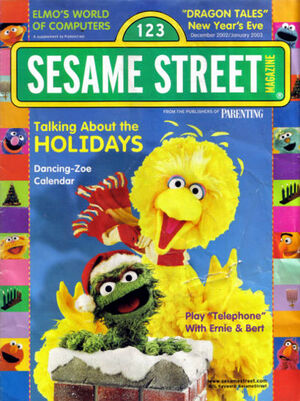 December 2002 and January 2003: Family communication is the focus for this holiday issue of the magazine. Ernie Kwiat, Joe Ewers, Lydia Monks, Stef de Reuver, David Dees, Joel Schick, Maya Gohill and Art Mawhinney provided illustrations for this issue. This issue also includes content from Sesame Street Sign Language ABC with Linda Bove.
Ad blocker interference detected!
Wikia is a free-to-use site that makes money from advertising. We have a modified experience for viewers using ad blockers

Wikia is not accessible if you've made further modifications. Remove the custom ad blocker rule(s) and the page will load as expected.