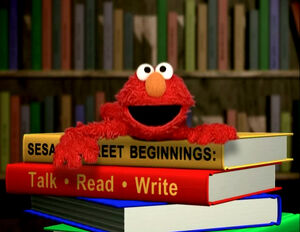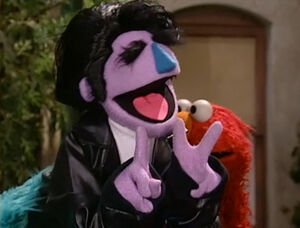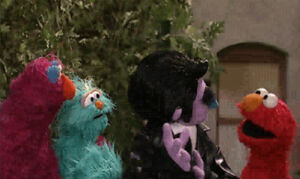 Sesame Street Beginnings: Talk, Read, Write! is an educational resource video produced by Sesame Workshop with sponsorship by Prudential. The video was released in the spring of 2003. A Spanish dub of the program, "Hablar, Leer, Escribir", is also included on the video.
The video featured content with Elmo, Rosita, Telly and The King of Reading and Writing (an Elvis Presley-type character played by Steve Whitmire).
The resource video is targeted at adults and gives information on fun ways to support preschoolers' literacy development with easy everyday activities.
It includes two songs by Chris Cerf: "Kids Gotta Listen and Kids Gotta Speak" and "Every Day's a Reading and Writing Day".
Characters
Credits
Ad blocker interference detected!
Wikia is a free-to-use site that makes money from advertising. We have a modified experience for viewers using ad blockers

Wikia is not accessible if you've made further modifications. Remove the custom ad blocker rule(s) and the page will load as expected.