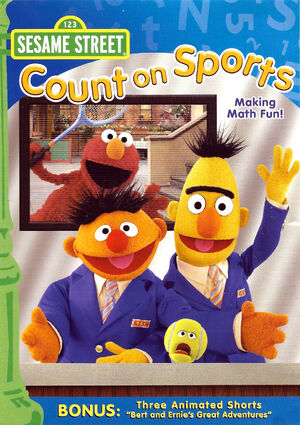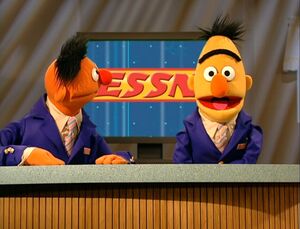 Count on Sports is a 2008 Sesame Street direct-to-video compilation which uses sports to emphasize math, relational concepts, and shapes. Ernie anchors the ESPN-style ESSN (Ernie's Sports Show News), assisted by Bert and Bernice. Grover, Prairie Dawn, Elmo, and Murray Monster also appeared as reporters on certain sport event. Vince Carter makes a special appearance in this video.
Segments/Songs
DVD bonus features
International releases
Credits
Ad blocker interference detected!
Wikia is a free-to-use site that makes money from advertising. We have a modified experience for viewers using ad blockers

Wikia is not accessible if you've made further modifications. Remove the custom ad blocker rule(s) and the page will load as expected.