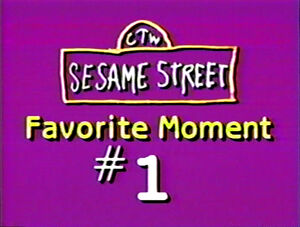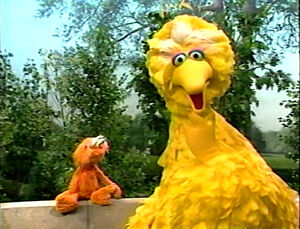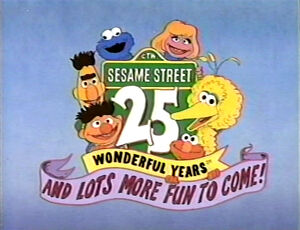 Sesame Street: 25 Favorite Moments are a series of Sesame Street interstitials produced in October 1993, commemorating the show's 25th anniversary. Twenty-five shorts were produced, featuring 25 clips from the show and framed by the same sequences.
In each short, Zoe asks Big Bird to play a game with her, where they each recall their favorite moment on Sesame Street. Big Bird's memories are shown in full-segment flashbacks. Afterward, Zoe claims she can't decide; all her memories are her favorites!
Segments
Ad blocker interference detected!
Wikia is a free-to-use site that makes money from advertising. We have a modified experience for viewers using ad blockers

Wikia is not accessible if you've made further modifications. Remove the custom ad blocker rule(s) and the page will load as expected.