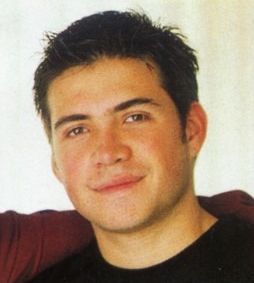 Sergio Bonilla is a Mexican voice actor who dubbed Bad Polly in Los Muppets en la Isla del Tesoro (Muppet Treasure Island) and the gate guard in Los Muppets en el Espacio (Muppets from Space).
The son of noted Mexican television and movie star Hector Bonilla, Sergio Bonilla has appeared occasionally on such telenovelas as La Vida en el Espejo. However, he has worked primarily as a voice actor, usually in youthful roles. He dubbed Matt Damon in Good Will Hunting, Seth Green in Enemy of the State, Joey Lawrence in the TV movie Jumping Ship, and David Faustino on Married... with Children. Animation roles include Remy in Pixar's Ratatouille, Trunks on the various Dragon Ball series, Harold on Hey Arnold!, and Yaten on Sailor Moon.
Ad blocker interference detected!
Wikia is a free-to-use site that makes money from advertising. We have a modified experience for viewers using ad blockers

Wikia is not accessible if you've made further modifications. Remove the custom ad blocker rule(s) and the page will load as expected.