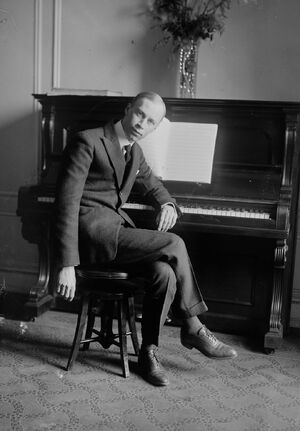 Sergei Prokofiev (1891-1953) was a Russian composer, and one of the most influential musicians of the 20th century. He is most well known for writing Peter and the Wolf, and a ballet based on Romeo and Juliet. He also wrote seven other ballets, seven operas, seven symphonies, eight film scores, and several other concertos, sonatas, and other orchestral works.
Works
The March was also featured on the B side of the record included with the first issue of Sesame Street Music Magazine.
Ad blocker interference detected!
Wikia is a free-to-use site that makes money from advertising. We have a modified experience for viewers using ad blockers

Wikia is not accessible if you've made further modifications. Remove the custom ad blocker rule(s) and the page will load as expected.