This article is about an upcoming project, product, or production.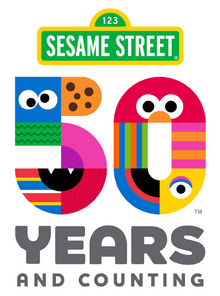 Sesame Street's 50th season will premiere on HBO.
Production
Production started in September 2018 with celebrity and Muppet segments being taped on a stylized Sesame Street set during the week of September 10th.[1] Filming of episodes began on October 15, 2018.[2] Production wrapped on December 14, 2018.[3]
Caroll Spinney's final vocal performances as Big Bird and Oscar were recorded for this season.[4]
Celebrities
Several celebrities visited the set during production of season 50, some of whom will feature as guest stars. Celebrities who visited the set during production of the season include Kareem Abdul-Jabbar, Michael Che, Misty Copeland, Terry Crews, Josh Gad, Dave Grohl, Kathryn Hahn, Colin Jost, Mindy Kaling, Maren Morris, Olivia Munn, Busy Philipps, Charlie Puth, Thomas Rhett, Seth Rogen, Paul Scheer, Jason Schwartzman, and Chrissy Teigen.
Sources
See also