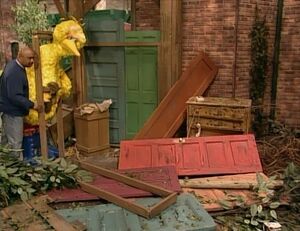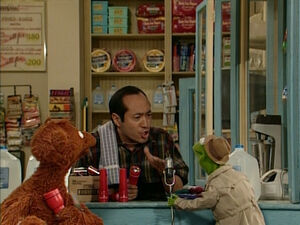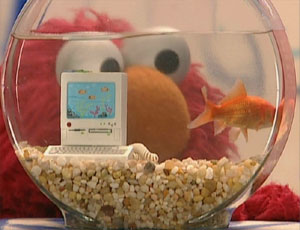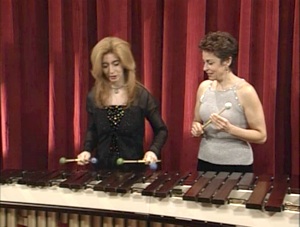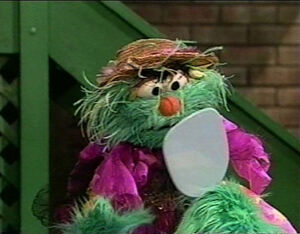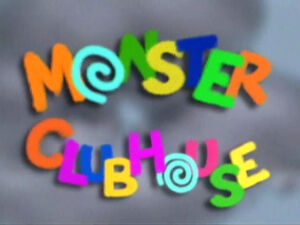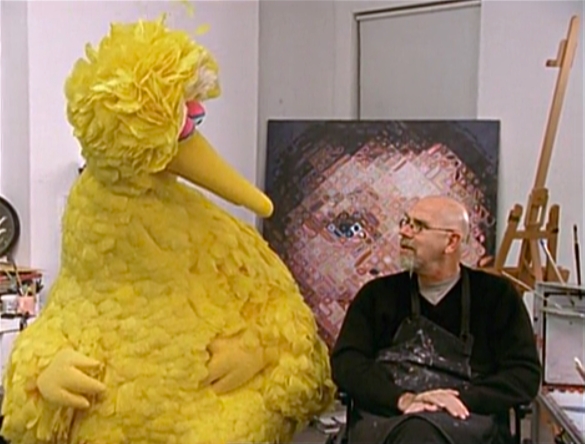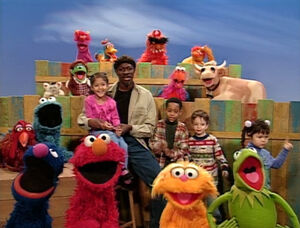 Sesame Street Season 32 aired from January 1, 2001 to March 30, 2001.
Overview
The curriculum for Season 32 is focusing on music and art to "emphasizes the importance of the creative process in child development through hands-on projects."[1] Arlene Sherman says, "First, we want to cultivate in children an appreciation of art. The other part is to encourage creativity in them: Everyone is an artist, and art is more about the process than the finished product."[2]
Episodes
Episodes 3916 - 3980 (65 episodes)
Notes
The "hurricane" episodes (3976-3980) were rerun on October 4-8, 2004 (after Hurricane Charley) and September 12-16, 2005 (after Hurricane Katrina). The reruns began with an introduction by Gordon, and were structured slightly differently.
The street scenes from the "hurricane" episodes were edited together and released on DVD under the title Friends to the Rescue.
After this season, Jim Henson is no longer credited as a Muppet performer.
This is the last season until Season 41 to have repeats.
This was the final season with the 1998-2001 opening sequence
This is also Tarah's final season.
Cast
Muppet Characters
The Amazing Mumford, Anything Muppets, Baby Bear, Barkley, Bert, Big Bird, The Big Bad Wolf, Cookie Monster, Count von Count, Cousin Bear, Elmo, Elizabeth, Ernie, Glo Worm, Granny Bird, Groogel, Grover, Grundgetta, Herry Monster, Humphrey, Ingrid, I.M. Pig, Kermit the Frog, Lulu, Mel, Mooba, Little Murray Sparkles, Narf, Natasha, Oscar the Grouch, Old MacDonald, Papa Bear, Prairie Dawn, Rosita, Slimey, Mr. Snuffleupagus, Stinky the Stinkweed, Telly Monster, The Three Little Pigs, Zoe
Other Characters
Caroll Spinney, Pam Arciero, Fran Brill, Kevin Clash, Bruce Connelly, Stephanie D'Abruzzo, Alice Dinnean, Eric Jacobson, Jim Kroupa, Rick Lyon, Lara MacLean, Jim Martin, Joey Mazzarino, Jerry Nelson, Carmen Osbahr, Frank Oz, Martin P. Robinson, David Rudman, John Tartaglia, Matt Vogel, Steve Whitmire, and Bryant Young
Credits
Executive Producer: Michael Loman
Co-Executive Producer: Arlene Sherman
Producers: Melissa Dino, Carol-Lynn Parente
Directed by: Emily Squires
Head Writer: Lou Berger
Writers: Molly Boylan, Sara Compton, Annie Evans, Christine Ferraro, Judy Freudberg, Tony Geiss, Ian Ellis James, Emily Perl Kingsley, David Korr, Sonia Manzano, Joey Mazzarino, Adam Rudman, Nancy Sans, Luis Santeiro, Josh Selig, Cathi Rosenberg-Turow, Belinda Ward, John Weidman, Mo Willems
Elmo's World Head Writer: Judy Freudberg
Talent Producer: Danette De Sena
Associate Producer: Tim Carter
Production Designer: Victor Di Napoli
Lighting Designer: Dan Kelly
Costume Designers: Bill Kellard, Terry Roberson
Music Director: Mike Renzi
Associate Music Director: Dave Conner
Music Coordinator: Danny Epstein
Art Director: Bob Phillips
Senior Graphic Designer: Mike Pantuso
Graphic Designer: Pete Ortiz
Set Decorator: Nat Mongioi
Editing Supervisor: Robert J. Emerick
Production Stage Manager: Frieda Lipp
Stage Manager: Chris Kelly
Curriculum Director: Cher Jung
Production Coordinator: Heather L. Dick
Post Production Coordinaor: Conrad Ford
Technical Director: Daniel Stewart
Sound Effects: Dick Maitland
Audio: Blake Norton
Second Audio: Carla-Bandini Lory
Video: Dick Sens
Cameras: Frank Biondo, Jimmy O' Donnell, Jerry Cancel
Videotape Editors: John R. Tierney, Selbern Narby, Lesley Wahl
Make-up: Joe Cuervo
Hair Stylist: Karen Specht
Wardrobe: Rose Cuervo
Scenic Artist: Margaret Ryan
Stagehands: Steve Dannenberg, Ric Rogers, Steve Ruggiero
Tape: Ernie Albrition
Production Accountant: Stephanie Longardo
Vice President of Education & Research: Joel Schneider, Ph.D.
Vice President of Sesame Street Research Team: Rosemarie T. Truglio, Ph.D.
Post Production by National Video Center
Taped at Kaufman Astoria Studios in New York
Sources
↑ The New York Times: FOR YOUNG VIEWERS; Shaping Characters
↑ 2.0 2.1 Eugene Register-Guard: Long-running sesame Street' shows kids how artists brighten life
Ad blocker interference detected!
Wikia is a free-to-use site that makes money from advertising. We have a modified experience for viewers using ad blockers

Wikia is not accessible if you've made further modifications. Remove the custom ad blocker rule(s) and the page will load as expected.