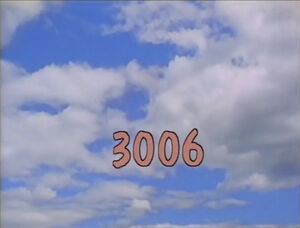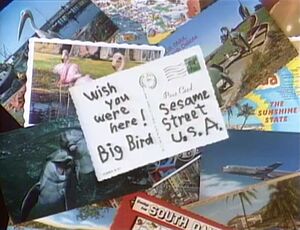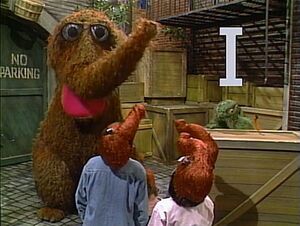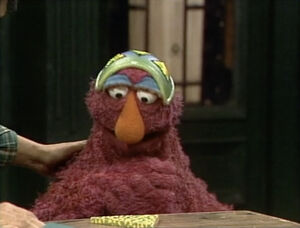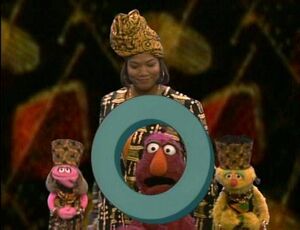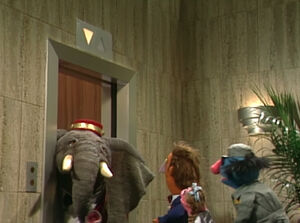 Sesame Street Season 24 aired from November 9, 1992 to May 7, 1993.
Overview
The curriculum for Season 24 is focusing on Latino culture. "There will also be more emphasis on the Spanish language," says Ms. Valeria Lovelace, since her research showed that many children have negative feelings about Spanish. For example, the show will feature songs with abierto and cerrado, the Spanish words for open and close. Preschoolers will learn simple words and phrases that will help them make friends with Spanish speakers. The show will also feature Latino guest stars.[1]
A new segment for this season, "Big Bird's Video Postcards," will have Big Bird visit different parts of the United States and learn about people of different ethnicities and participated in their cultural activities or pastimes. With the focus on Latino culture, Big Bird will "see mask-making in Spanish Harlem, children playing games in Spanish in Union City, N.J., Spanish murals in Los Angeles and children counting in Spanish in El Salvador. Big Bird will conduct a children's mariachi band, learn traditional Cuban songs and eat a birdseed burrito while he visits his friend, Diego, in Arizona."[1]
Episodes
Episodes 3006 - 3135 (130 episodes)
Notes
Starting with this season, the opening sequence has changed from the standard footage of kids playing, to an upbeat, colorful sequence with a calypso version of the theme, and more Muppets in it.
This season also introduces a new closing credits sequence set to a hip-hop version of the theme, with animation by Joey Ahlbum and featuring appearances by Elmo and Big Bird. This sequence would continue to be used until 2007, even long after the calypso opening had been retired. An instrumental riff from the closing also plays during the funding credits starting this season and until 1995.
Cast
Muppet Characters
The Amazing Mumford, Alice Snuffleupagus, Anything Muppets, Baby Bear, Baby Tooth and the Fuzzy Funk, Barkley, Bert, Biff, The Big Bad Wolf, Big Bird, Buster the Horse, Chicago the Lion, Chip and Dip, Colambo, Cookie Monster, Count von Count, The Countess, Cyranose de Bergerac, Elephant, Elmo, Ernie, Goldilocks, Grand High Triangle Lover, Granny Bird, Grover, Grundgetta, Guy Smiley, Herry Monster, Honkers, Hoots the Owl, Humpty Dumpty, Irvine, Joey and Davey Monkey, Kermit the Frog, Kingston Livingston III, Little Bird, The Martians, Merry Monster, Monty, Natasha, Noel Cowherd, Norman, Oscar the Grouch, Prairie Dawn, Preposterous, Prunella, Rosita, Roxie Marie, Sally Messy Yuckyael, Shelley the Turtle, Sherlock Hemlock, Simon Soundman, Sir John Feelgood, Slimey, Mr. Snuffleupagus, Sonny Friendly, Stella, Sully, Super Nanny, Telly Monster, Wanda Cousteau
Other Characters
Caroll Spinney, Pam Arciero, Camille Bonora, Fran Brill, Kevin Clash, Fred "Garbo" Garver, Louise Gold, Rick Lyon, Jim Martin, Joey Mazzarino, Jerry Nelson, Carmen Osbahr, Frank Oz, Martin P. Robinson, David Rudman, Judy Sladky, Bryant Young (Uncredited: Julianne Buescher, Dave Goelz, Peter Linz, Kathryn Mullen)
Credits
Executive Producer: Dulcy Singer
Producer: Lisa Simon
Directors: Ted May, Emily Squires, Lisa Simon, Jon Stone
Head Writer: Norman Stiles
Writers: Lou Berger, Molly Boylan, Cathi Rosenberg-Turow, Tony Geiss, Judy Freudberg, Sara Compton, Ian Ellis James, Emily Perl Kingsley, David Korr, Sonia Manzano, Joey Mazzarino, Jeff Moss, Josh Selig, Mark Saltzman, Nancy Sans, Luis Santeiro, Jon Stone, Belinda Ward
Coordinating Producer: Arlene Sherman
Associate Producers: Karin Young Shiel, Carol D. Mayes
Muppet Coordinator: Kevin Clash
Music Coordinator: Danny Epstein
Associate Music Director: Dave Conner
Production Supervisor: Frieda Lipp
Editing Supervisor: Robert J. Emerick
Associate Directors: Cher Jung, Diane P. Mitchell, Arlene Sherman, Robert J. Emerick, Ted May
Production Designer: Victor Di Napoli
Costume Designers: Bill Kellard, Terry Roberson
Graphic Designer: Mike Pantuso
Set Decorator: Nat Mongioi
Art Director: Bob Phillips
Production Stage Manager: Chuck Raymond
Stage Managers: Ric Anderson, Hank Smith
Curriculum Coordinator: Diane P. Mitchell
Assistant to the Producers: Danette DeSena
Production Assistants: Cher Jung, Tim Carter, Gabrielle Howard, Leslie Brothers, Ruth Luwisch, Christine Ferraro, Carol-Lynn Parente, Nina Shelton
Script Coordinator: Thelma Moses
Children's Casting: Kim J. Wilson
Unit Manager: Eleanor McIntosh
Technical Director: Ralph Mensch
Lighting Director: Bill Berner
Sound Effects: Dick Maitland
Audio: Blake Norton, Tim Lester
Video: Dick Sens
Cameras: Frank Biondo, Dave Driscoll
Videotape Editor: Evamarie Keller, Linda M. Long, John R. Tierney
Electronic Maintenance: Rolf Wahl
Make-up: Lee Halls
Hair Stylist: Karen Specht
Wardrobe: Colleen Roe
Assistant Vice President, Production Research: Valeria Lovelace, Ph.D.
Vice President for Research: Keith W. Miekle, Ph.D.
Chairman, Board of Advisors: Gerald S. Lesser, Ph.D.
Vice President for Production: Franklin Getchell
Facilities by Unitel Video, Inc.
Sources
↑ 1.0 1.1 The Baltimore Sun: Sesame Street' celebrates Latino culture
↑ The Denver Post: `Sesame Street' adds Spanish accent for 24th season
↑ Joe Hennes email communication with Sesame Workshop